The expert in adding value
With a successful track record in property markets in France, Spain and Portugal, our team is composed of specialists, with an array of professional profiles; they use their experience to draw up strategies that maximize the value of property assets.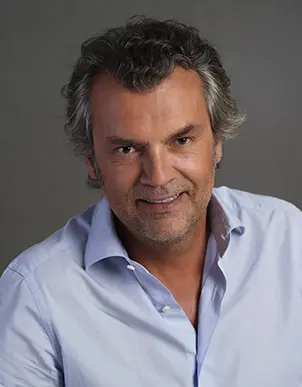 Guillaume is president and founder of Left Bank since 2008. After ten years' experience in new technologies, Guillaume joined the Isoré Group for 8 years as a partner.  He benefits a strong and recognized experience on the market in building complex operations.
Guillaume de Montalier
Président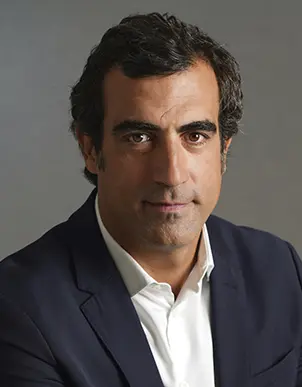 David is Left Bank's Managing Director since 2016. He joined Left Bank in 2014 after 11 years' experience in independent office and residential real estate. Former high-level rugby player, he was given in 2016 the role of Left Bank Managing Director where he operationally copilots managing the Asset Management and Property Management teams.
David Duchamp
Directeur Général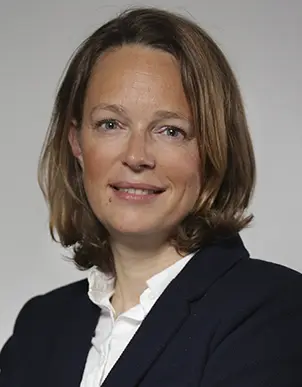 Ingrid is Head of Development, Investor Relations and Strategy since 2018. She holds a DEA degree in general private law from the Paris II Panthéon Assas University. Prior to that, she spent 16 years in service sector real estate for CBRE and BNP Real Estate in leasing, sales and investment.
Ingrid D'Harambure
Development Director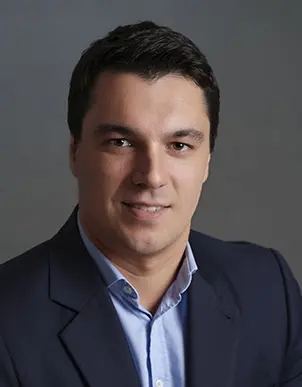 Melik is Left Bank's CFO since 2019. He is a Neoma Business School alum. Melik started his career as financial auditor in real estate at EY for 6 years. He then spent 2 years as Head of Financial Control for Patrizia France then 2 years at LBO France as Financial Officer.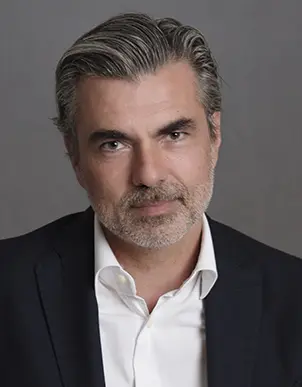 Guillaume is Head of Large Operations. He holds Centrale Lyon and EM Lyon degrees. Guillaume holds over 25 years' experience including over 15 years as Managing Director in Industrial and Services groups such as CNIM or GL Events, and 10 years in real estate for Promopierre.
Guillaume Penon Vaudoyer
Head of Large Operations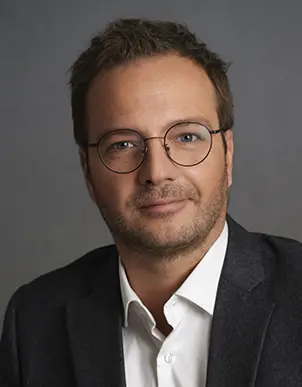 Alexandre is Senior Asset Manager, particularly in charge of the valuation strategy of buildings, their management and their development. He holds a degree from INSEEC Paris and a Master Immobilier from the Sorbonne. Alexandre previously acquired 12 years' experience in sales and lease at DTZ/Cushman.
Alexandre Volckaert
Senior Asset Manager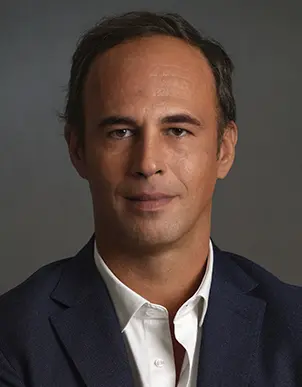 Gauthier is Head of Development for Spain and Senior Asset Manager in France. He holds a degree from ICD (IGS Group). Gauthier was previously Head of Sales for Renta Corporation (Paris/Barcelona) then Consultant for DTZ/Cushman, in the Sales/Investment team.
Gauthier de Buor
AM Senior - Spain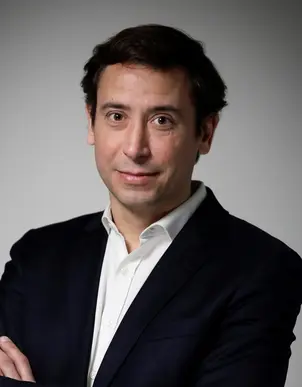 Jean-Hugues is Senior Asset Manager. Jean-Hugues worked as a project manager and then as a contracting authority in a large healthcare group, where he managed several constructions of nursing homes and clinics. He then served as Technical Manager, CSR Manager then Asset Manager Development at BNP Paribas REIM between 2013 and 2021. He is a graduate of the IFAG Paris and the ESTP.
Jean-Hugues Quincy
AM Senior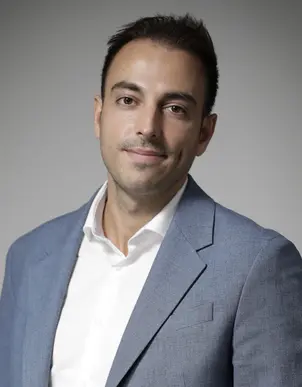 Richard is Asset Manager After a 2-year experience in portfolio management in Paris at CBRE, he held the position of Asset Manager in Prague at AEW Ciloger before joining CBRE as an office investment broker. He is a graduate of ESTP Paris in building engineering, of the ENSA Paris la Villette in studies in Architecture and urban planning and holds a Master's degree specializing in urban and real estate management from ESSEC Business school.
Richard Hoffert-Nicolaï
Asset manager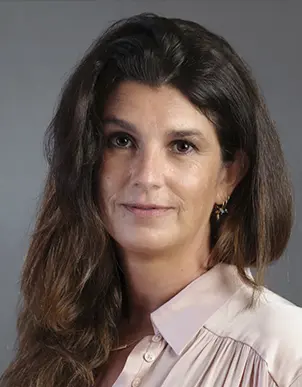 Séverine is Asset Manager. She holds a degree from the École des Psychologues Praticiens. After ten years abroad, and 11 years in real estate transactions, Séverine deploys all her energy with all necessary precision as a Left Bank Asset Manager. She always adds a dose of empathy acquired at the École des Psychologues Praticiens.
Séverine de Montalier
Asset Manager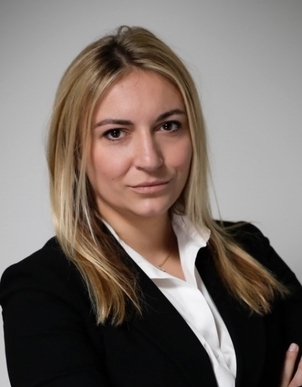 Laure is Asset Manager. She joined Left Bank after 4 years as an Invest & Asset Manager in the real estate investment of a large insurance group. Since then, Laure has used her dynamism and her rigor to enhance the value of assets and their environmental optimization. She holds a Masters 2 in Finance and a Masters in Real Estate (IMPI) from Kedge BS.
Laure Entremont
Asset manager
Aurélie is Asset Manager. She joined Left Bank after 5 years at Savills as Director of one of the main Business Center in Paris and previously as Asset Manager for the Société de la Tour Eiffel. She is a graduate of the Institute of Construction and Housing.
Aurélie Leroux
Asset manager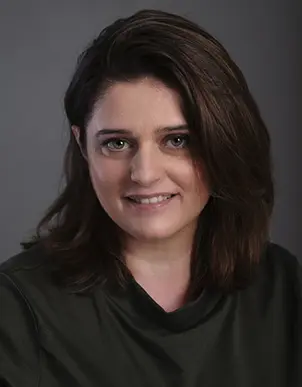 Marie is Head of Property Management. With her team, Marie manages Left Bank's 80 tenants in order to answer perfectly all their needs. She holds a Business Law degree. Marie previously was legal adviser then manager in real estate and spent 8 years in Asset Management in real estate for foreign funds.
Marie Girard
Head of Property Management
Sherry-Ann is Property Manager. Elle holds a master's in real estate from I.M.S.I. Sherry-Ann started her career as third-party manager at   Vinci Immobilier P.M then Workman Turnbull, before joining Left Bank in 2020.
Sherry-Ann Booth
Property Manager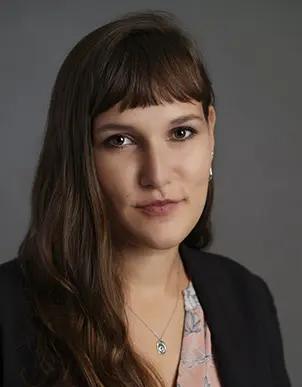 Cassandre is Property Manager. Elle holds a master's in real estate management from ESPI PARIS. Cassandre started her professional career Property Manager at Left Bank.
Cassandre Philip
Property Manager
Hubert is Analyst within the Investment team. A former high-level windsurfer, Hubert began his real estate career with CDC Investissement Immobilier in Portfolio Management, then in the AEW Investment team. He then joined a management company specializing in real estate in the United States as Junior Fund Manager. He is a graduate of EDHEC Business School and holds the AMF certification.
Hubert AUPINEL
Analyste Investissement
Arnaud is Analyst within the Investment team. After starting his career in M&A at Sevenstones as an analyst, then in the Real Estate investment team of Anaxago Capital, Arnaud joined Left Bank in 2021. He graduated with a master's degree in financial engineering from the Paris-Dauphine University.
Arnaud Manoukian
Analyste Investissement
Florian is Analyst within the Asset Management team. He began his professional life as a Strategy Analyst at Dassault Systèmes before joining Gécina as an Asset Management Analyst. He is a graduate of ESSEC (SMIB) and a master's degree in international business from the University of South Carolina.
Florian Salomé
Analyste asset
Laëtitia is Analyst within the Asset Management team. After two years of work-study as an Asset Management analyst at Colliers Global Investors, Laëtitia joined Left Bank in 2021. She graduated from ESTP Paris with a real estate development option and from EDHEC Business School in market finance.
Laëtitia Guecem
Analyste asset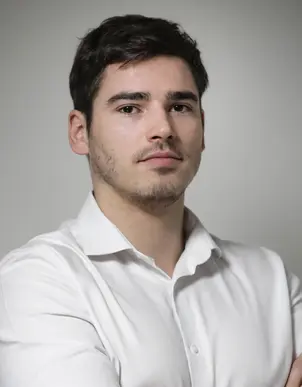 Romain is the accounting manager. He began his career in a consulting firm for 5 years before working in a company in the field of real estate. Romain joined Left Bank in 2021. He graduated with a DCG.
Romain Frelicot
Responsable comptable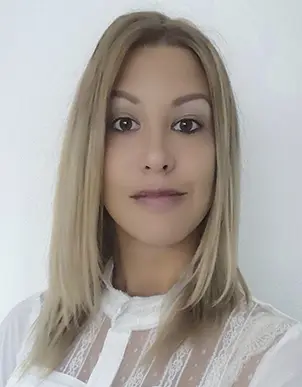 Tiphaine is accountant. She holds a management accountant degree and has worked in an accountant office for 7 years prior to joining Left Bank.
Tiphaine Mallet
Accountant
Stéphanie is assistant to the president. For fifteen years, she has been assisting executives with companies, investment funds, or more recently consulting firms and headhunters. She graduated with a BTS and a DESE "Trade and International Markets" at the CNAM
Stéphanie Lafitte
Assistante de direction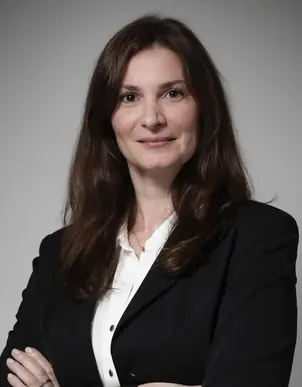 Marie is an Executive Assistant and Office Manager. For more than 17 years, Marie held various positions within the facilities management of major pharmaceutical laboratories, as an Assistant at Johnson & Johnson then as an Office Manager at Lifescan France before joining Left Bank in 2021. She graduated a BTEC in Executive Assistantship.
Marie Godart
Assistante de direction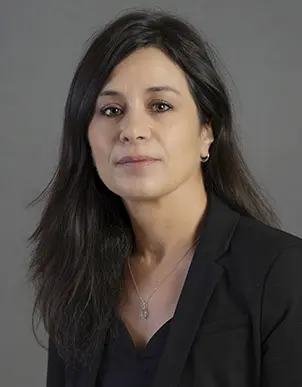 Alexandra is Marketing and Operations Assistant. She holds a DEUG in Law. Alexandra previously worked 18 years in the GA Smart Building group as Commercial Assistant and Communications Officer.
Alexandra Marek
Marketing and Operations Assistant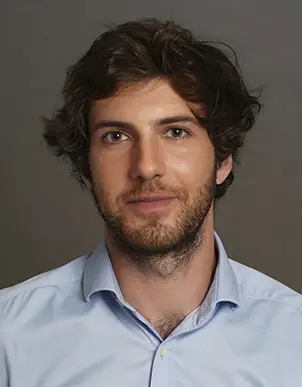 Nicolas is Operations Assistant After various experiences in numerous different fields, Nicolas joined Left Bank as Operations Assistant, the launch of is real estate career.
Nicolas Dubos
Operations Assistant